FOR IMMEDIATE RELEASE
SEATTLE – APsystems microinverters have been added to the dynamic Mosaic solar financing platform, pairing two leading innovators in the global solar industry. The agreement brings APsystems advanced microinverter products to the nation's leading residential solar lending platform, extending the line's market reach as Mosaic helps homeowners benefit from clean energy by owning their own solar systems.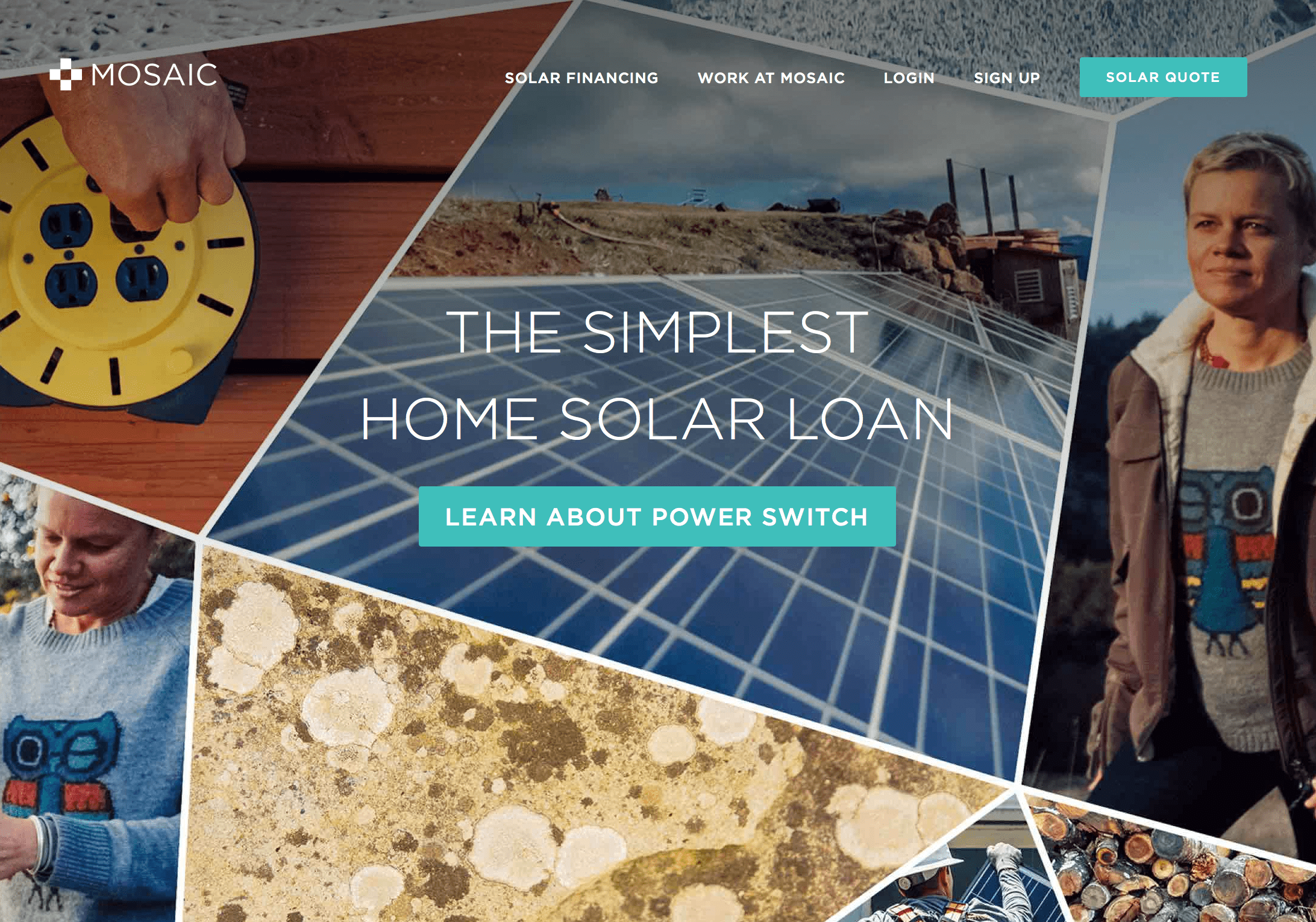 "It's rare to find two companies so thoroughly committed to market innovation, so this arrangement is a natural fit," said Andrew Nichols, senior vice president of sales, APsystems USA. "Mosaic adding APsystems to its approved vendor list brings outstanding new value to installers and customers of both companies."
Founded in 2011 in Oakland, Calif., Mosaic offers a dynamic, no-money-down loan program for consumer-level solar financing. The company has been honored by Fast Company as a Top Ten Most Innovative Company in Energy for two consecutive years. It is a U.S. Department of Energy SunShot award recipient, a Sierra Club Trailblazer Company of the year, and was the Sustainability category winner of Verizon's Powerful Answers Award.
"As the leader in solar marketplace lending, we're committed to bringing the best value to our consumers in both financing and products," said James Robinson, Mosaic vice president of marketing. "APsystems is all about value, with high-quality microinverter products that will satisfy installers and end users alike."
APsystems was founded in Silicon Valley in 2009, and is the 2nd largest manufacturer of microinverters and the third largest provider of MLPE systems in the world. APsystems leads the multi-module microinverter market with the YC500, its flagship dual-module microinverter, and the highly popular YC1000 true 3-phase 480V or 208V, four-module microinverter designed for commercial applications.
APsystems microinverters are built around smart, FPGA-chip topologies, allowing the company to manufacture and market its product line highly efficiently and at installer and consumer-friendly price points. Because the FPGA chip does so much of the work, APsystems microinverters have about 30 percent fewer components than competing brands, leading to higher reliability and lower costs at every point in the production and distribution chain.
For more information on Mosaic solar financing, see http://joinmosaic.com.
Information on APsystems solar microinverter products can be found at www.APsystems.com.
http://usa.apsystems.com/wp-content/uploads/2016/06/Screen-Shot-2016-06-02-at-4.03.46-PM.png
1530
2184
APsystems Team
https://usa.apsystems.com/wp-content/uploads/2015/07/apsystems-logo-300x92.jpg
APsystems Team
2016-06-06 19:53:05
2016-06-06 19:53:05
APsystems microinverter line joins Mosaic solar financing platform