APsystems announces major sponsorship of Extend The Day
APsystems, the global leader in advanced microinverter technology for the solar PV industry, today announced its commitment to Extend the Day, a charity organization which gives solar reading lights to school children in disadvantaged countries with no access to electricity.
APsystems will donate $1 to the nonprofit for every microinverter purchased up to the amount of the charity's 2017 administrative expenses for its Lights for Learning program.
"APsystems is proud to partner with Extend the Day to bring light to these children's lives." said Dr. Zhi-min Ling, APsystems Global President & CEO. "We firmly believe in what Extend the Day is doing around the world and are committed to helping them continue to achieve measurable results with their Lights for Learning program.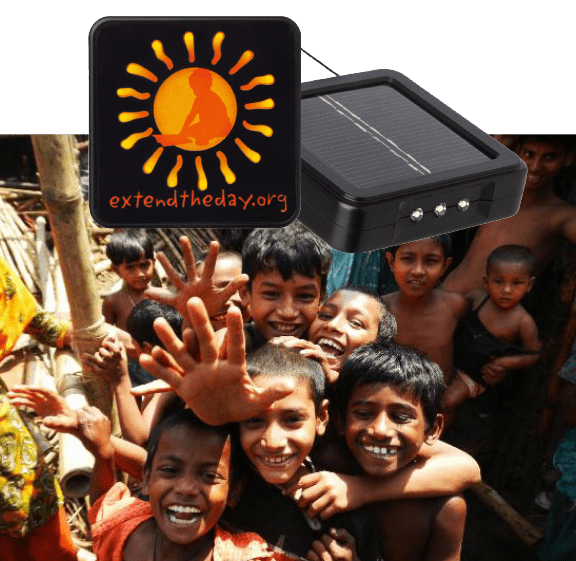 "This foundation commitment by APsystems is extraordinary," said Extend the Day Executive Director Jo Lonseth. "It allows us to focus on expanding our reach and building on the successful projects we already have in Kenya, Nepal and Myanmar.  Success in life for children living in disadvantaged communities often comes down to whether or not they can continue their middle school education. These solar powered lights cost nothing to operate and make it possible for school children to do homework after dark, improve their grades, and stay in school."
APsystems first learned about the impressive work that Extend the Day is doing when the non-profit asked APsystems for help in designing a more reliable, lightweight, and inexpensive solar powered light. As a world leader in the development of innovative solar power electronic solutions, APsystems was the right choice and eagerly worked with Extend the Day to develop the ideal solution.
For more information on Extend the Day:  extendtheday.org
https://usa.apsystems.com/wp-content/uploads/2017/02/Extend-the-Day-PR03.png
576
576
APsystems Team
https://usa.apsystems.com/wp-content/uploads/2020/03/APsystems-logo-primary.png
APsystems Team
2017-02-01 23:47:28
2017-03-03 03:30:53
APsystems announces major sponsorship of Extend The Day