Lighthouse Solar wins this year's APsystems Solar Project of the Year Award in the Residential category
It's not unusual these days for homebuilders to offer solar as a "buyer option," a splashy add-on that the purchaser may or may not decide is worth the extra cost.
Yet others across the industry see a renewable energy system on a new home as simply one more element of design, as intrinsic as windows and doors, plumbing and lights.

"Solar as standard" could be the mantra for Lighthouse Solar. Partnering with real estate developer PSW, the Austin, Texas-based installer is powering new planned solar communities throughout the region in which PV on the roof is expected as the roof itself.
Prototypical is the 330 Clay Street project, a new 32-home development in San Antonio's stylish arts district, where every home will be powered by APsystems microinverter systems.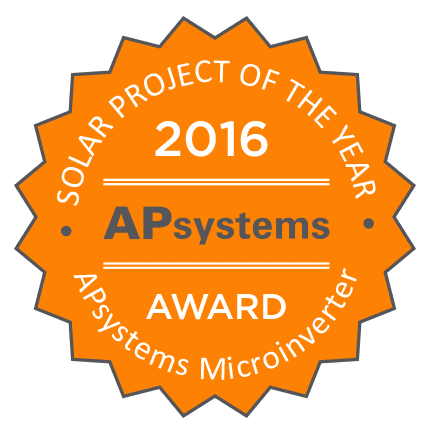 For its leadership at 330 Clay and in the greater regional market, Lighthouse Solar wins this year's APsystems Solar Project of the Year Award in the Residential category.
"Lighthouse and its partners are showing the way forward for solar in new construction," said Jason Higginson, senior director of marketing for APsystems USA. "Making new homes energy self-sufficient should be a given, and the APsystems module-level solution makes it both achievable and affordable."
Now celebrating its tenth year of operations in the fast-growing Texas market (the company's New York unit is under separate ownership), Lighthouse sees planned solar communities as the next frontier.
At Clay Street, PV comes standard with every home as part of a larger sustainability package. The typical array is around 3kW, and the systems are designed to offset up to 50 percent of projected household usage.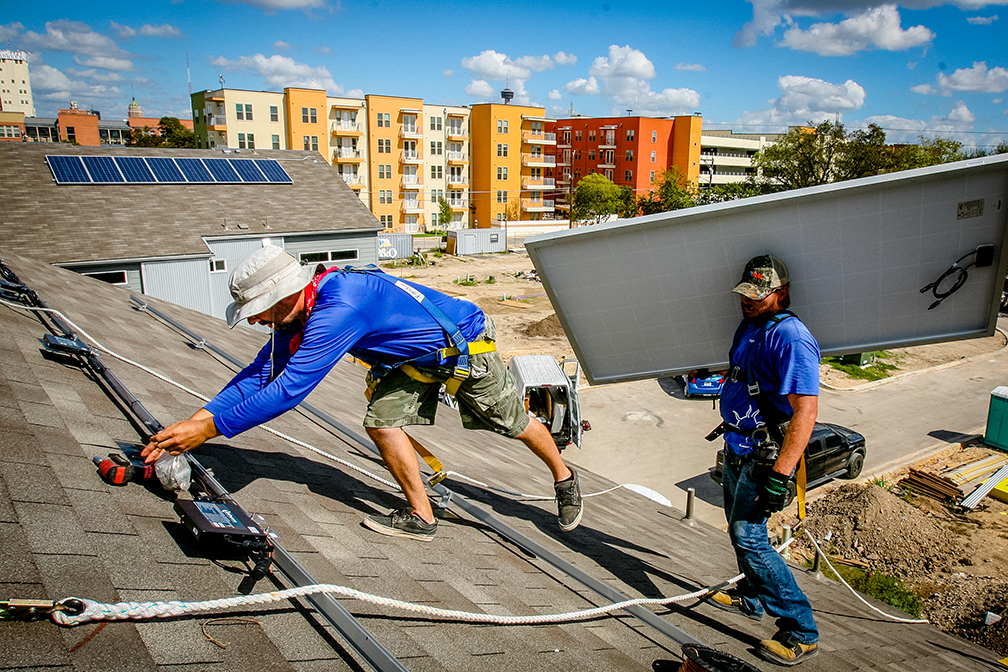 Some homeowners manage their consumption such that the systems offset up to 80 percent, according to Stan Pipkin, Lighthouse Solar vice president and managing director.
Lighthouse began using APsystems microinverters last year after consultation with The Power Store, a regional distributor. Lighthouse installer teams found the integration to be "simple, as advertised," Pipkin says.
"We were looking at a distributed solution that can scale effectively with the smaller systems at the planned community," he says. "The systems are also designed to be able to scale as people move into the homes and get used to living with their solar system. The module-level performance offers a design flexibility to ensure parity among all the homeowners in the community."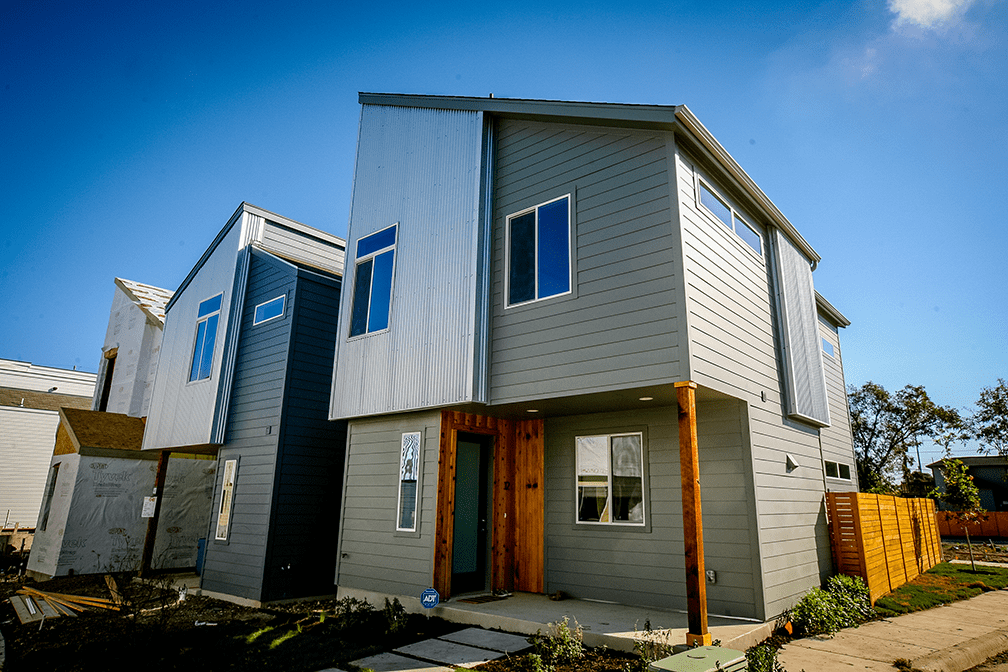 It's a template that Lighthouse and its partners are carrying forward into the new year. More than 200 new solar-standard homes are slated to come online in several other new PSW planned communities.
"We thank APsystems for the honor and acknowledgement," Pipkin says. "We look forward to more innovative and performative projects that APsystems technology is enabling."
https://usa.apsystems.com/wp-content/uploads/2017/01/roof22.png
672
1008
APsystems Team
https://usa.apsystems.com/wp-content/uploads/2020/03/APsystems-logo-primary.png
APsystems Team
2017-01-31 20:34:00
2017-02-03 18:33:00
Lighthouse Solar wins this year's APsystems Solar Project of the Year Award in the Residential category