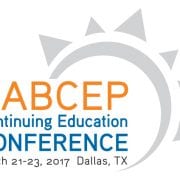 The APsystems technical support team will offer installer training and panel expertise at NABCEP Continuing Education 2017, March 21-23 in Dallas.

Seminars include:
Microinverters in the Residential Environment – APsystems YC500 Dual Module Solution: Examine the advantage of microinverters in a single-phase residential application. Learn techniques of system designing for communication to minimize return site visits and maximize operation profits, demonstrated through the installation of the APsystems microinverters.
Commercial Three Phase Microinverter Solutions – Including Design for Communication: Understand the advantages of the Three-Phase microinverter in commercial markets. The seminar will emphasize the performance and versatility of the APsystems YC1000 three-phase microinverter, and designing systems for enhanced communication and monitoring freedom.
To register, email support@APsystems.com.
Presenters will be Christopher Barrett, Director of Engineering and Technical Services for APsystems, and John Doerr, APsystems applications engineer.
Christopher will also be a featured panelist at the NABCEP conference session "Improving System ROI through Best Practices in Solar PV Systems Design Installation, Monitoring and O & M," is 3:30-5:30 pm Tuesday, March 21 in the Crystal Ballroom VIII.
Christopher brings more than 20 years' experience in the solar and semiconductor industries. Prior to APsystems, he served as Technical Services Manager for SolarBridge Technologies, directing a multinational support center that monitored global PV installations, provided support and dispatched technicians to the field.
John Doerr contributes over 30 years of experience in management with startups, manufacturing and customer support, as well as national and international consulting. His work includes development and contractor management of commercial, residential and multifamily projects. John provides the pre- and post-sales technical training and supports installer needs for application engineering and design.
ABOUT NABCEP: The NABCEP CE conference is intended for professionals who need continuing education credits to maintain their NABCEP accreditation. The conference allows Certified PV Installation Professionals and PV Technical Sales Professionals to earn all of the credits needed for recertification (18 hours every three years), while non-certified professionals can earn up to 18 hours toward accreditation. Information: www.nabcep.org.
https://usa.apsystems.com/wp-content/uploads/2017/01/CE-Conference-logo-2017.jpg
424
599
APsystems Team
https://usa.apsystems.com/wp-content/uploads/2018/05/apsystems-logo-300x92.jpg
APsystems Team
2017-01-13 22:55:52
2017-03-14 18:38:09
APsystems to offer installer training, panel expertise at NABCEP 2017 in Dallas, March 21-23